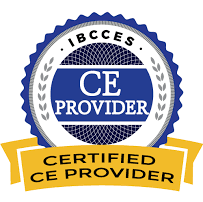 Patrick Speech Training Academy courses are approved for CEU submission for International Board of Credentialing and Continuing Education Standard (IBCCES) credentials. The training is aimed at providing hands-on and practical tutoring about up-to-date and current practices in managing children with Autism and other developmental delays. Practical training is given on speech and communication delays, behaviour modification, self-care strategies, sensory reactions and social skill-building.
The training is a 3 month certification program on 'Special Needs' with emphasis in the first six weeks on theoretical basis of practice, and the last six weeks on internship.
Why is the IBCESS certified special needs therapy capacity building program unique?
The benefits of the IBCCES is inherent in its unique design of using locally and globally acquired skills and methods with considerations of the local contents and peculiarities of the African environment to develop the capacity of teachers, parents and therapists. We are building a world of global standards focused individuals with socially and culturally acceptable attitudes.
The seasoned facilitators for this program were carefully selected and drawn from diverse fields of Health, Behavioural therapy, Community relations, Leadership and Speech pathology. Our facilitators have a combined experience of more than 30 years in promoting health and education inclusion locally and individually. Much more, 6 of our facilitators are reputable facilitators of National programs such as the Annual GT bank Autism conference, Medical Rehabilitation Conferences among others.
The carefully selected courses for this bespoke special needs training include:
Behavior modifications, Social skills
Speech and Communication
Occupational therapy
Community relations in special needs therapy
Self regulation
Self skills
Our Strides so far…
The IBCCES program by Patrick Speech and Languages center is the 1st of its kind in Nigeria. In the last 12 months, this program has trained more than 170 professionals and parents in Lagos, Abuja, and Port Harcourt respectively.
These parents, teachers and therapists have begun to replicate the learning in their different homes and schools as seen during the internship program, we have developed a database to include all participants as they graduate so that they can have access to our supportive framework for the next 2 years to sustain the skills already obtained.
At the end of the programme, participants are given a certificate as 'Special Needs Professionals'. This training cannot be underestimated as it bridges the gap between parents/teachers and their children with special needs, and helps to build independent and functional individuals with special needs.
Each participant is expected to undergo practical sessions of 60 hours to put in practice what they learned. Supervisor is allocated to each participant to guide them and monitor their activities with the children. The internship booklet will be given and the participants are expected to record their sessions in the book for their supervisor to check, comment, correct and sign. It is compulsory to record your sessions of the child you choose to work with during your practical periods. It is compulsory to go for your internship, failure to do so will prevent your graduation with others.
Our Special Needs Certificate issued does not license participants to practice as an Occupational Therapist, Speech Therapist or Behaviour Analyst.
This Certificate (Special needs Therapist) allows participants to work with special needs children and to act as special needs teachers/ therapists.
We see a world where inclusion is forgotten because it is already part of who we are and what we do.
For more details:
Contact:- +2348180127108, +2347055028215